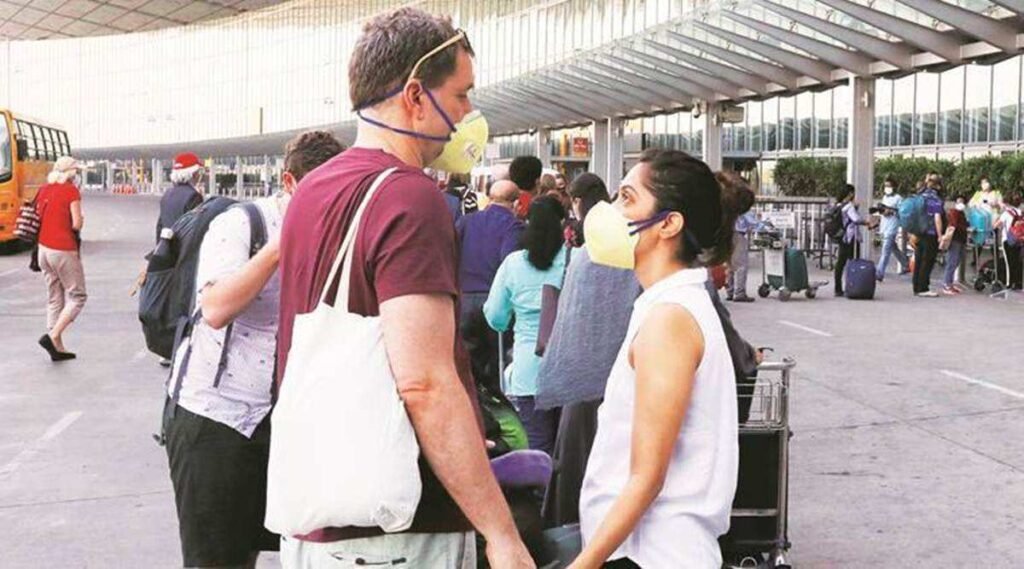 In order to identify nations whose inhabitants have a proclivity to overstay in India, the Union government is considering developing a database of international visitors to aid in the identification process, according to information obtained by The Indian Express.
Government officials want to employ artificial intelligence to analyse this database, and the resulting list of countries is likely to assist Indian missions in putting checks in place while giving visas to foreign residents, according to sources. This exercise is expected to involve personnel from the Home Ministry's Foreigners Division, the Ministry of External Affairs, and the Intelligence Bureau (IB), according to information obtained.
Prime Minister Narendra Modi proposed the proposal during a session of Director Generals of Police (DGP) and Inspector Generals of Police (IGPs) in Lucknow in November 2021, according to a government official who spoke anonymously.
According to sources who are aware of the situation, this proposal was discussed with DGPs and IGPs again last month during a meeting organised by the Ministry of Home Affairs. According to them, the Prime Minister provided the action items for this meeting's agenda.
"The establishment of a database for improved surveillance of persons who overstay their visas in India and identifying the countries from which they come was considered at last month's meeting.""India has more than a dozen visa facilitation centres in countries such as Bangladesh, but biometric scanning needs to be improved across all centres to ensure adequate monitoring and that the information can be shared with our Indian Missions and other agencies," said an official who asked to remain anonymous.
In December 2021, the Karnataka High Court recommended to the Centre that adjustments be made to the rules governing the awarding of visas to foreign citizens in order to reduce the number of instances of foreigners remaining in India after their visas had expired.
According to existing regulations, overstaying a visa in India can result in severe consequences, including a prohibition from entering the country and possibly incarceration. When a foreigner's visa expires, he or she is considered an illegal immigrant and is subject to deportation.
The severity of the monetary penalty, on the other hand, is determined by the length of the unauthorised stay.
According to a written question in Rajya Sabha on February 2, Minister of State for Home Affairs Nityanand Rai clarified that "in genuine cases, where the overstay is unintentional or due to ignorance or under compelling circumstances, the period of overstay is regularised and a visa extension fee is charged for the period of overstay." He added that
The Immigration, Visa, and Foreigner's Registration Tracking Programme, which is run by the government's bureau of immigration, also keeps track of the visa details of all foreigners who visit India.
Read more : PM MODI WILL LAY THE FOUNDATION STONE FOR MAJOR DHYAN CHAND SPORTS UNIVERSITY